Production
Production company PrintProf LLC has the most modern production facilities in Russia, located in Kaliningrad.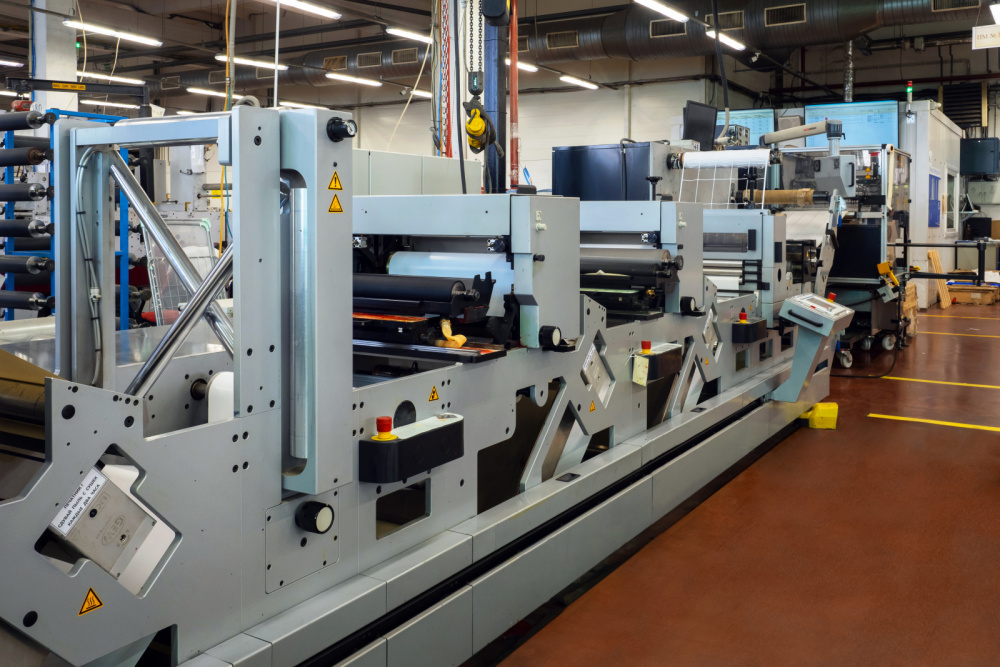 Equipment
Production of PrintProf LLC is equipped with the most modern printing equipment and counts:
18
rewinding and cutting machines
02
equipment for variable information application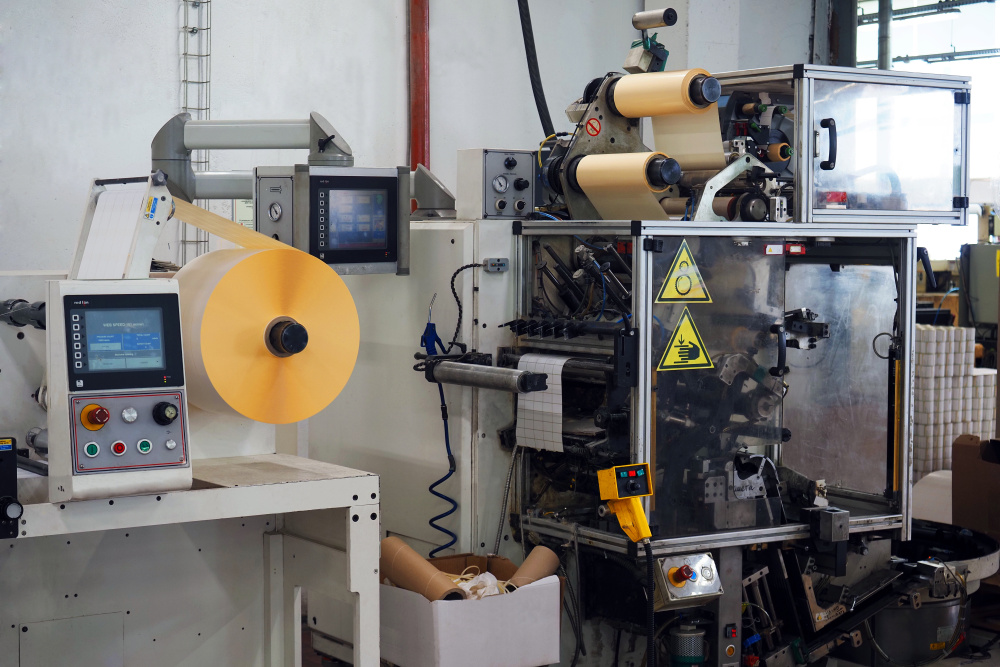 Production services
Unique robot that allows for adhesive-free adhesion - the first label is not glued to the sleeve
Production services
Unique robot that allows for adhesive-free adhesion - the first label is not glued to the sleeve Production site
The company offers a full range of services, from design development, size selection, suitable material to the delivery of finished labels on a roll to the customer's door.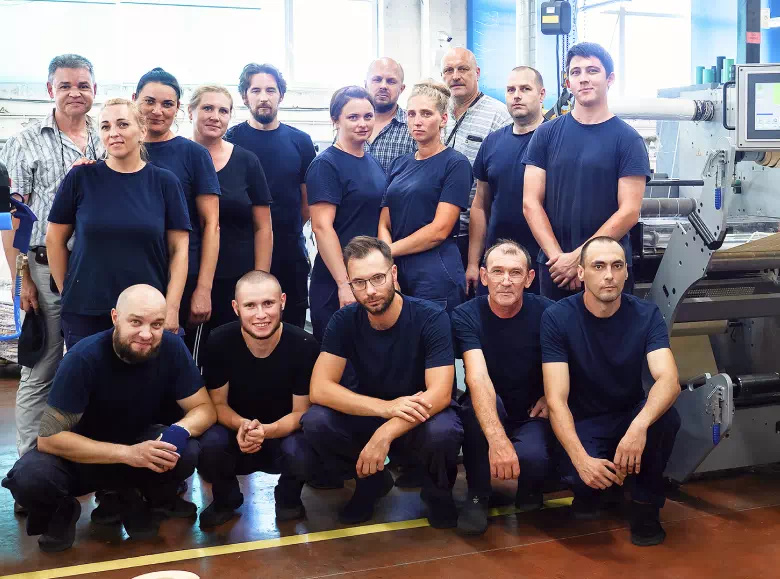 Specialists
Printing self-adhesive labels is a multi-stage process requiring high qualification of designers and technologists, using imported printing equipment and maintaining a multi-level control.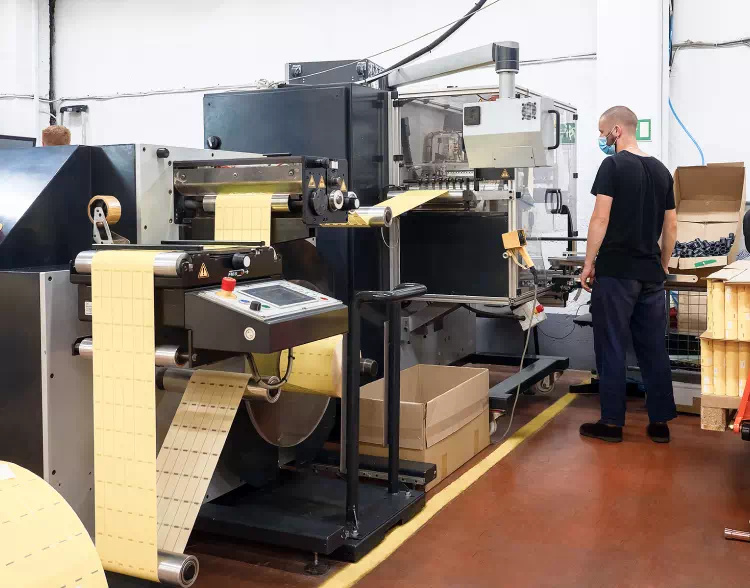 Equipment
Production equipment at PrintProf LLC produces products by flexo printing method and allows to get consumables and marking materials that meet European quality standards.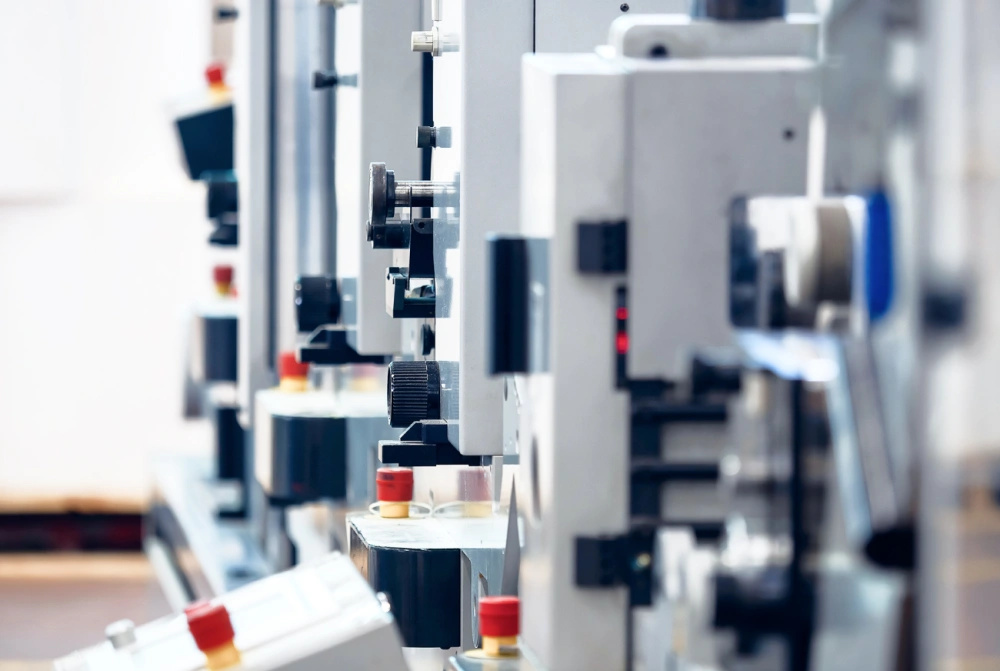 Any type of product
In addition to self-adhesive labels printing, "PrintProf" LLC offers labeling products of any type made of all kinds of materials. Tag or label, sticker or price tag are produced on matte or glossy paper or cardboard by method of flexo printing with any variants of post-printing processing, whether it is punching or notching.
Sustainability Policy.

PrintProf LLC products are quality with care for the planet! As a socially responsible manufacturer of printing products, our company is committed to using only FSC-certified raw materials in its production.
We have implemented FSC Chain of Custody control in accordance with the standards of the Forest Stewardship Council for the manufacture and sale of self-adhesive labels, price tags and labels. On August 16, 2018, we were audited and received FSC certification. In 2019- 2021 we successfully passed the surveillance audit.
When you buy consumables from our company, you can be sure that logging for the production of raw materials for our products is done sparingly, legally and in the right way for nature.
We can produce and sell FSC certified labels by indicating this on the delivery note.
In 2020, our company became the first holder of the Carbon Trust certification, confirming the reduction of our carbon footprint by switching to RAFNXT+ (Retail Eco BPA Free NXT+FSC) optimized material.
The Carbon Trust Standard is a global, independent certification that measures organizations' environmental impact: CO2 emissions, water use and waste generation. The Carbon Trust helps governments, organisations and companies reduce their carbon emissions and use resources efficiently, thus accelerating the transition to a sustainable, low-carbon economy.
carbontrust.com
The Carbon Trust's carbon calculation model is verified by Carbon Trust and complies with the international greenhouse gas accounting standard PAS2050.